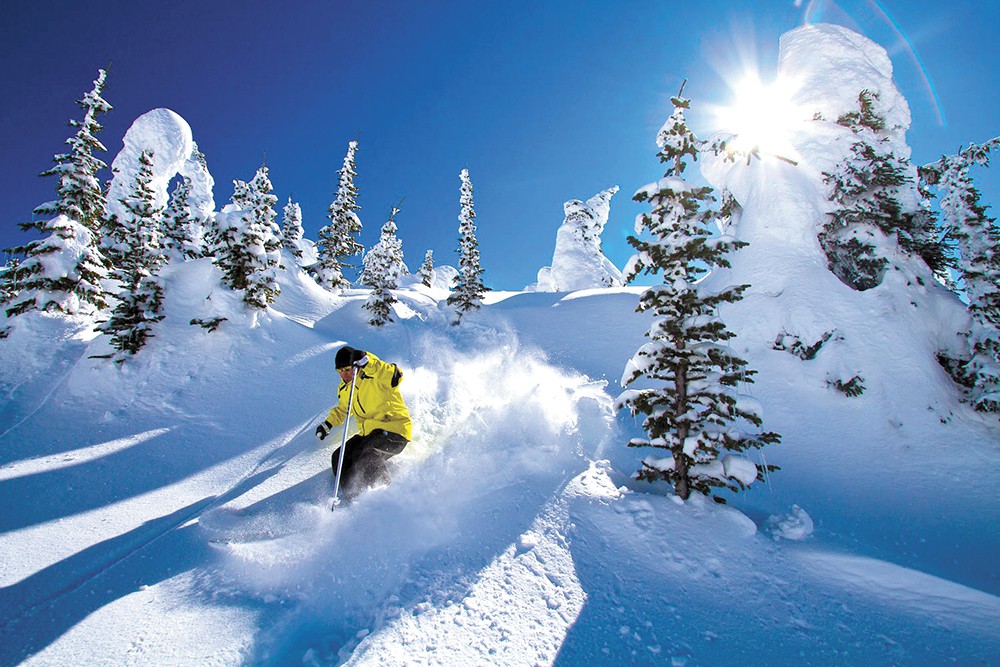 Like so many stir crazy souls, mid-winter madness creeps in on Uncle Boise, too. I don't really have a calling to go too far from home since Idaho is one of the finest places on earth. Being the true definition of a hometown boy, more often than not I just want to investigate the wonders of Idaho.
With skiing so close, and not only within, but close to the borders of Idaho, I go north, base out of Coeur d'Alene, and take the short ride to the slopes. When I want to have a little diversion, and kiss the sky from a chairlift, I go visit my buds in Coeur d'Alene.
Over the years, Uncle Boise has made a lot of friends in Coeur d' Alene and I've gotten to know the town very well through their eyes. Since my gang up north like to play in the area's winter wonderland, I travel up every winter to get a little raucous on the slopes. Some of the crew had recently taken up snowboarding – I don't know, to me the mountains are safer on skis, but someday I might give it a go – on a bunny slope.
Uncle Boise isn't interested in breaking anything for the sake of a good time. I am in pretty good shape, I keep active at work managing a skilled group of commercial plumbers Hamilton so I ain't taking too many chances of screwing that up. Those days of tipping the edge have been in my face lately – literally.
Continue reading "Winter Fun In Couer d'Alene"