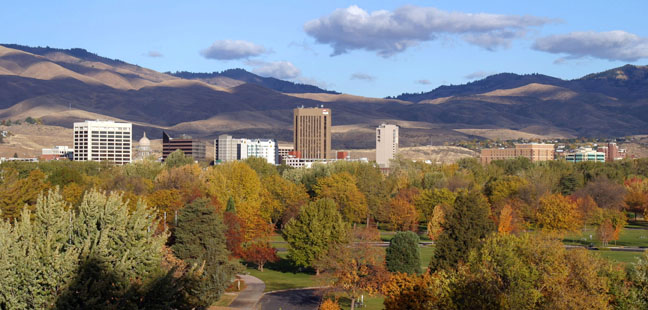 Last night was a great night to be in Boise. You know how community based we are at Uncle Boise's and when a neighbor's son was admitted to the NFL draft everyone showed up to celebrate. We came in droves, first to Boise State University, then to Alavita Italian restaurant for eats. Some readers may not find this kind of a Friday night that much of a turn on, but then again maybe you aren't the right audience for Uncle Boise's blog.
I'm all about fellowship, and supporting our local . . . well, whoever, for a job well done. Whether it's in the arena of athletics, community service, volunteerism, or any other aspect that contributes to making the world of Boise go round, Uncle Boise is all in. With the feel of a small town, Boise caters to the sense of unity and community that gives our little city a feeling of family.
Mick Swenson, a Senior at Boise State was the center of attention last night. He and the first string took a VIP Limousine Service to the event. Mick quarterbacked our team and brought The Boise State Broncos into it's third straight winning season. Now he's ready to go on to his next step in a promising career and make us proud.
Continue reading "Uncle Boise Keeps His Eyes Open"