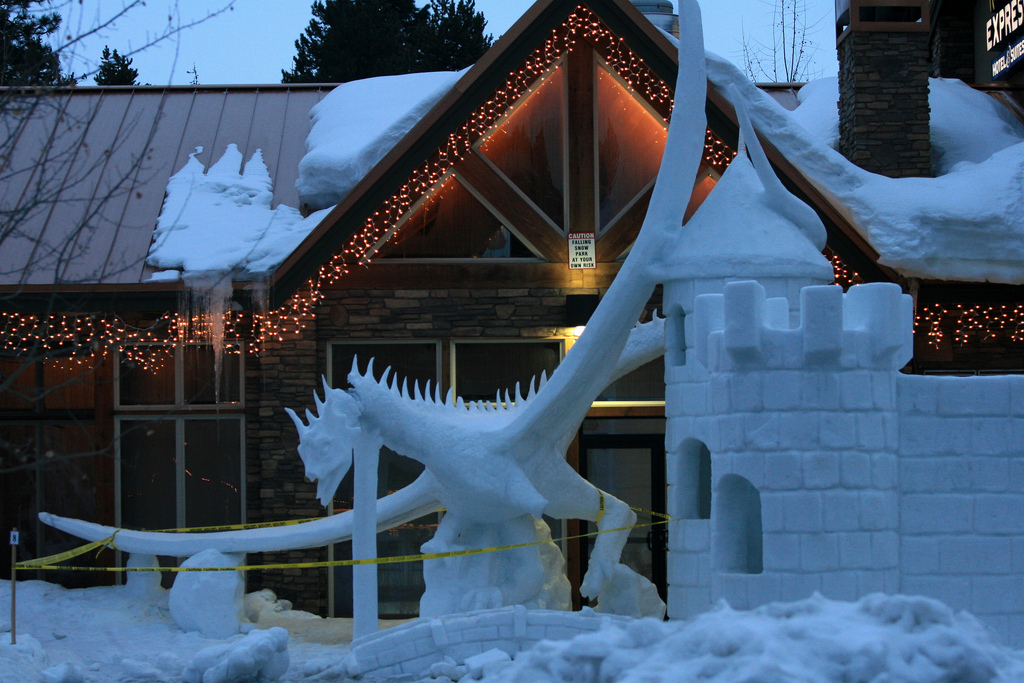 So what's going on in Boise these days? Winter in Idaho is such a beautiful time of the year. Sure, we can get the hellacious snow storms, but the fun we have with them once they have settled out is hard to beat. The crisp air makes for one of the bluest skies you'll ever set eyes on, and the foothills are ripe for snowshoeing and hiking. What makes life in Boise, or Idaho in general so great? Well according to Uncle Boise it's the surrounding beauty and the people.
This year's McCall Winter Carnival is a wonderful example of both. Tens of thousands of people show up for the nine day event all in the name of fun and friendly competition. One of the biggest draws are the snow sculptures. They are true works of art and can represent everything from the sublime to the ridiculous.
One in particular slated for this year, is a very unlikely entry, featuring a local merchant's pest control company. Making an ugly subject fun, will be sure to get Riley's pest control business attention with its ice ants and snowy termites.
Continue reading "McCall Winter Carnival"